Why is Railing Designer right for you?
Railing Designer was made to be customized for your business. We build your products and ideal workflow into a tailored design interface dedicated to help your company reach more sales and operate at maximum efficiency.
See How Easy it is to Design Railings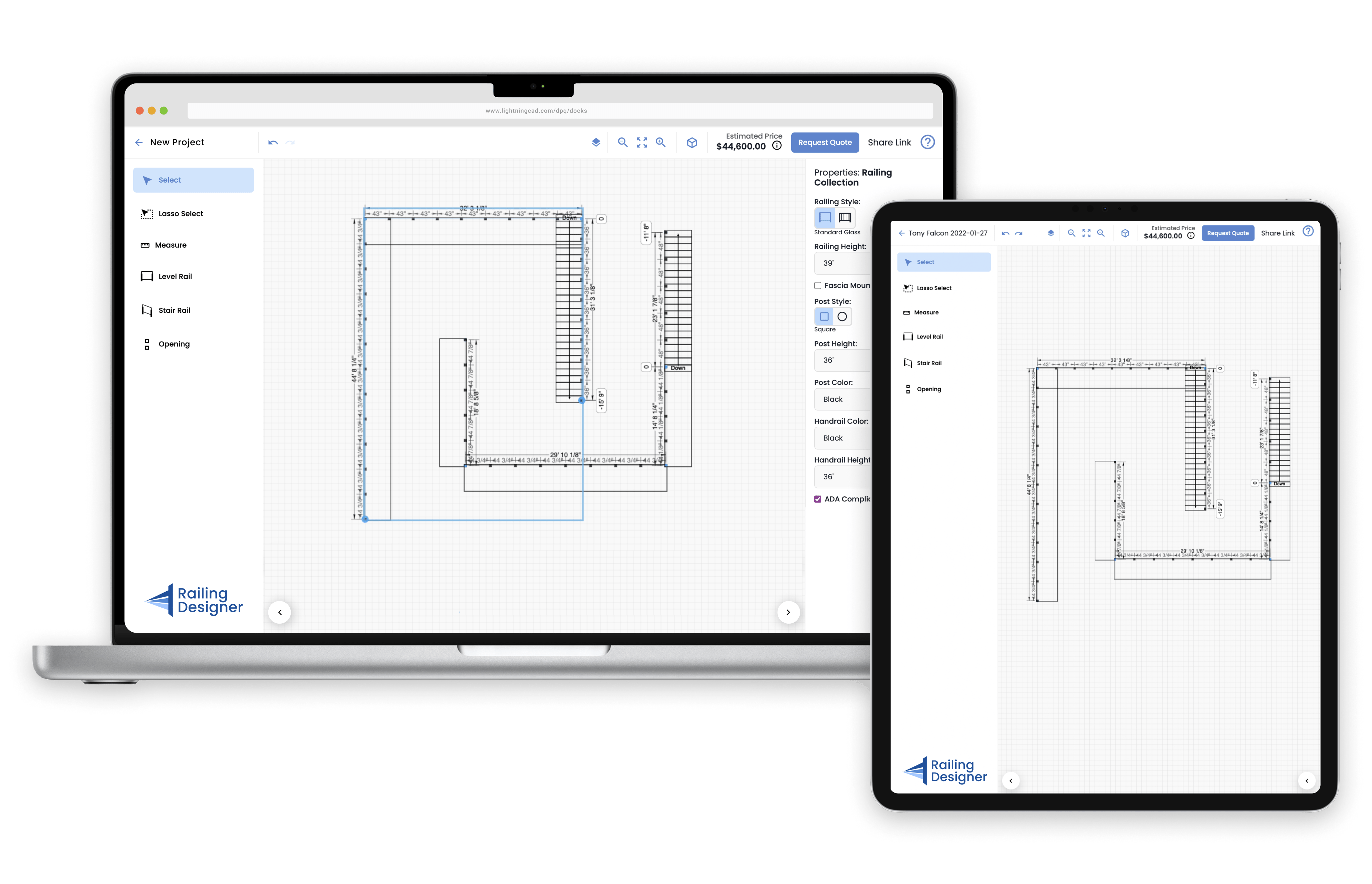 Try out a simplified version of our Railing Designer today!
Railing Designer in action!
From railing systems and balustrades, to fall safety platforms and guard rails — Railing Designer was created to be customized for your products
Manage your process from design to delivery
Our goal is to customize Railing Designer to fit your company like a glove.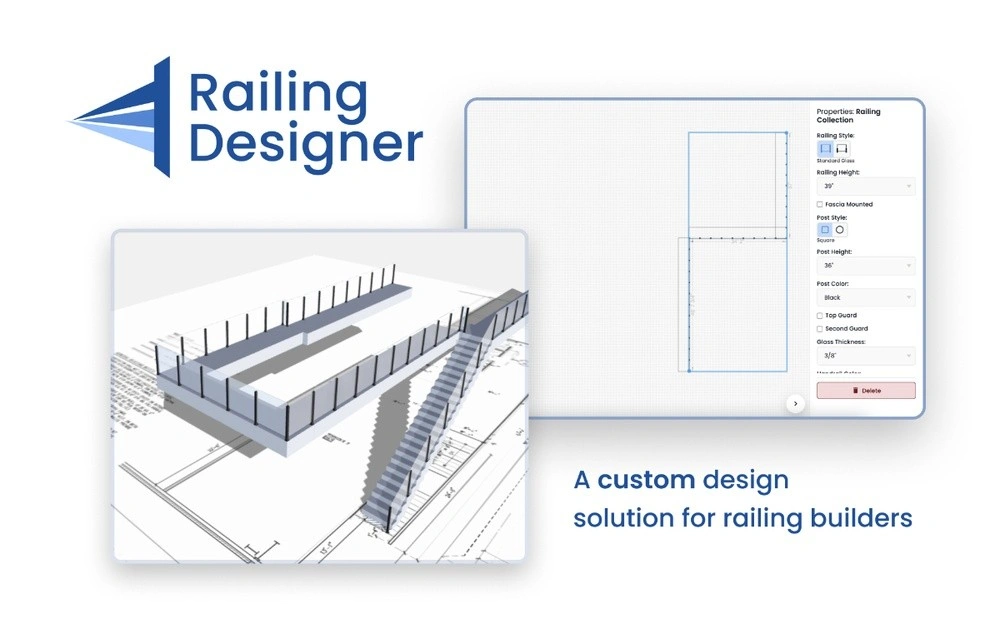 Railing Designer can provide features such as:
Process and work-in-progress management
Improves sales cycle visibility
Integrations with ERP, CRM, and other systems
Professional custom exports such as: blueprints, BOM, permit drawings, and more
Don't see a feature you're looking for? Ask us!