The Customization Story
American Muscle Docks came to us looking to improve their overall dock selling process. From designing to visualizing to estimating, American Muscle had thus far been feeling the strain of doing each of these separately and manually. They used SketchUp to model their designs, which was a slow process, and not one that they could bring their customers in on. AM Docks recognized how important visual selling was to their product, and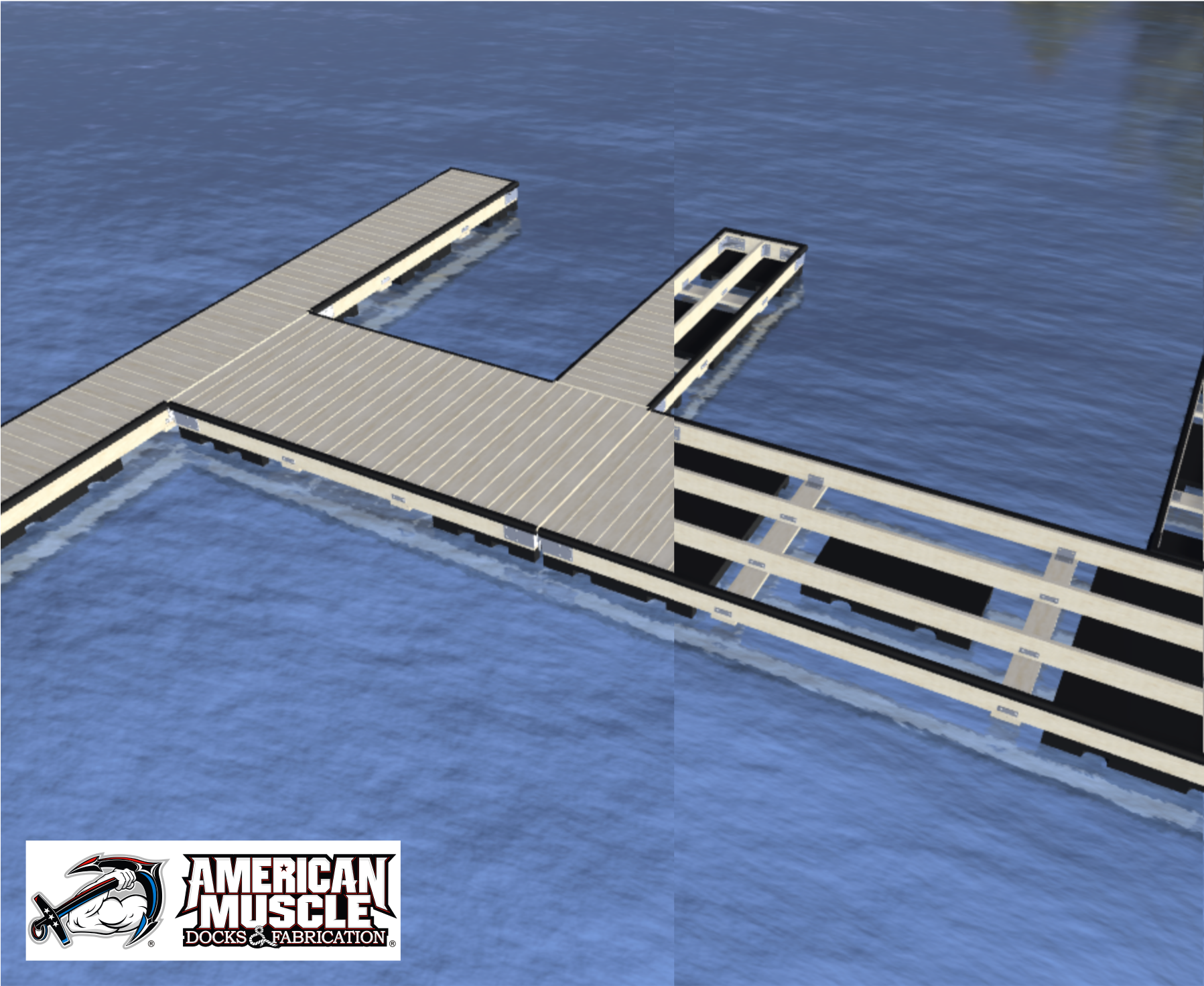 wanted something that could provide an intriguing experience for their customers. AM Docks was also dealing with issues from data entry mistakes which we realized could be solved by automation.
As the process began, the task list grew. AM Docks has a wide variety of parts that make up their docks, and we realized that it would be especially necessary on this project to prioritize effectively. Their most common product was their wood dock, so we started there. We introduced visualization for their dock accessories (cleats, rub rail, pile guides, pipe holds, and more), removal of decking to see internal hardware, and an updated pricing system and breakdown. We also worked with them to figure out what other operational features would streamline their process.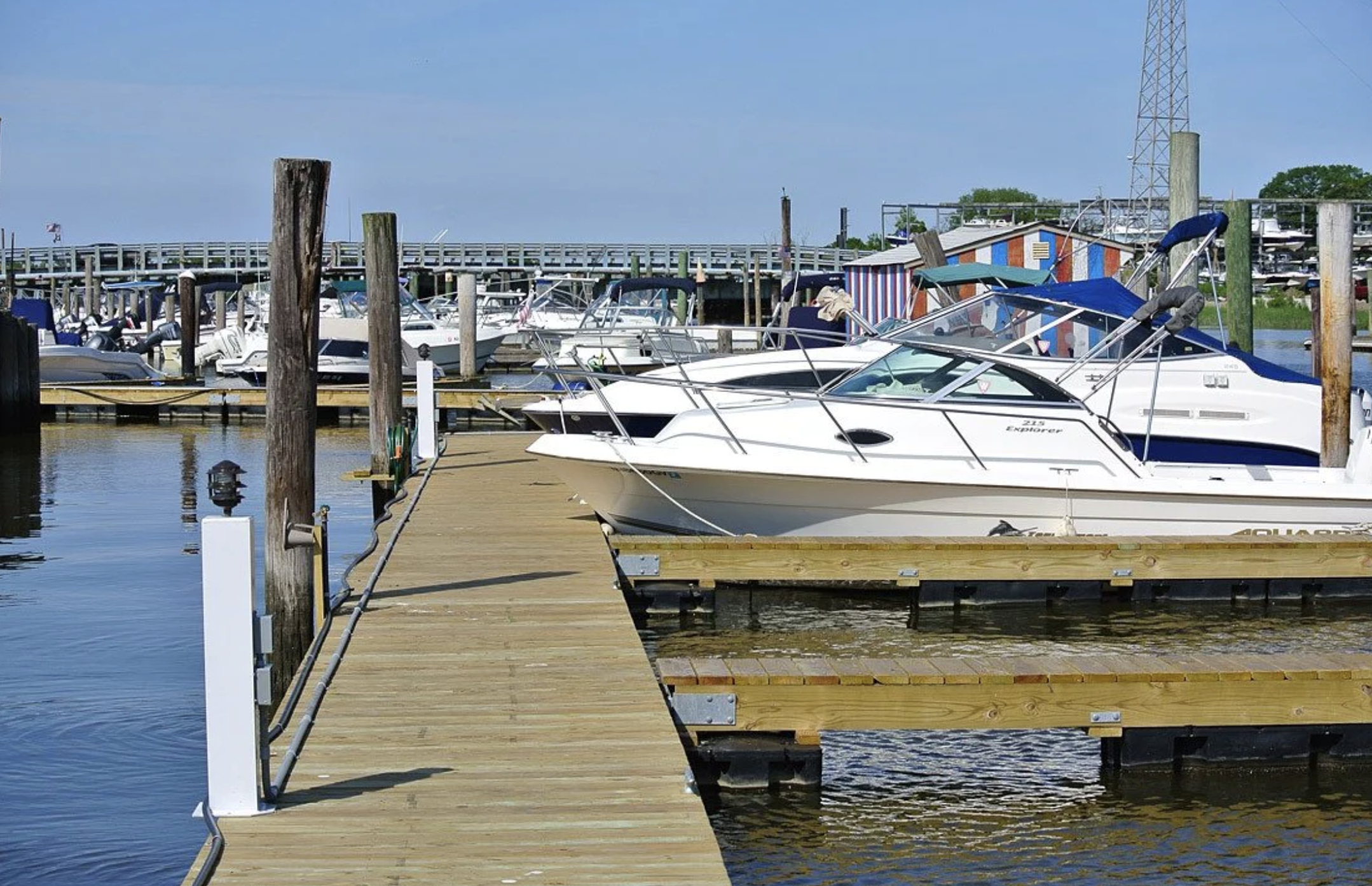 The result of this push was an improved PDF plan download, options to update pricing, and the ability to add additional items to the displayed pricing breakdown, to name a few. Before long, the AM Docks team was seeing the Dock Designer platform with their products integrated, allowing for intuitive and powerful design.
By the time their minimum viable product was completed, AM Docks' three most common dock types were supported, along with the accessories that come with them. They had a platform that would not only work well internally, but they could also push it to their website to allow customers to design their own docks with the peace of mind that the designer would ensure each dock fit their standards. American Muscle Docks received a customized solution that pulled in their extensive product catalog while staying organized and easy to use.
I get a bunch of people who like to dream about retiring to that cottage by the lake. Those folk may not buy this season but in 5 years or so - who knows? But now they have a cool drawing and price for their dream upgrade. We are banking on them coming back to us when they are ready, based on the timeliness of our response and the quality of the interaction. The problem I have is that I am the worst at qualifying the dreamers from those who want their dream to happen NOW. And that is where this program helps us get to that person wanting to spend money now without delaying the response for days. The dreamer feels good about the interaction, and in their own time, they will likely get back to us. At the same time, we can quickly get to the immediate gratification person in a timely manner. And we can do this without adding staff.